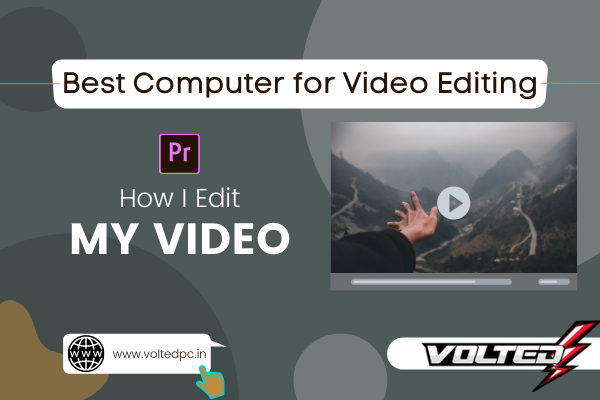 Best Computer For Video Editing
Introduction:
What is your main Video Editing Software?
Adobe Premiere Pro

Davinci Resolve

After Effects

Sony Vegas

Final Cut

Cyberlink Powerdirector

Avid

Bottom of Form
It's no surprise that so many individuals seek the ideal machine to meet their video editing requirements. A dedicated and optimized computer for video editing will help you save time, frustration, and money in the long run.
You'll need a system that can keep up if you're looking for the finest video editing PC. And while you can make certain sacrifices in terms of specific feature and design elements, it must be able to render your work without hitches, delays, or interruptions.
What to look for in a video editing PC
Since you'll be conducting some complex editing, you'll need a CPU with strong multi-core performance, plenty of fast RAM, and, of course, a discrete graphics card that can operate at the resolutions you want to work in.
CPU
The CPU and RAM are the two most significant pc components for video editors. The majority of apps are designed to use multi-core CPUs thus, the more cores you have, the better. Multithreading is also crucial, as it allows each core to manage two processing threads simultaneously. Any processor you're considering for serious video work should have at least four cores and multithreading capabilities for up to eight concurrent processing threads.
Memory
A decent rule of thumb is to get a laptop with 16GB of RAM when it comes to primary system memory. For modest projects with lesser resolutions than 2K, 16GB of RAM is recommended; however, if you start working with longer footage with 2K or higher resolutions, you should consider 32GB RAM or more.
Hard Drive or an SSD (or Both) in a Video Editing computer?
A Solid State Drive (SATA) is often four times quicker than an HDD, allowing you to read your film much faster. SSDs aren't as pricey as they once were, and they're getting cheaper. An SSD's primary ability is minimizing boot time and making programs load faster, the performance gap between an SSD and a HDD is huge for everyday computing use. An SSD will provide significant performance improvements for specialized jobs like playing back numerous clips at once or dealing with 4K material. When it comes to evaluating SSDs, most computers that are useful for video editing have shifted to SSDs that use the PCI Express interface. These are quicker than drives with the older SATA interface, becoming less widespread in the midrange and high-end computers.
Graphic Card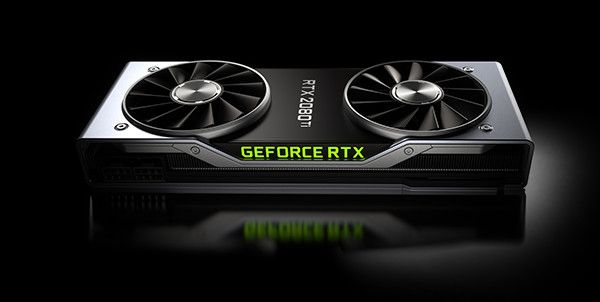 The CPU and RAM are two of the most important components to consider when designing or purchasing a computer for video editing. However, the GPU, or graphics card, is equally crucial. Graphics cards assist certain areas of video editing - 3D rendering, graphical effects and animations, and rendering at greater resolutions. After a new upgrade, Premiere Pro and After Effects utilise the GPU for quick rendering. Premiere Pro and Davinci Resolve work well with AMD and NVIDIA graphics cards; however, Adobe favors NVIDIA.
Many of the finest video editing PCs have similar, powerful specifications because of the power required to run demanding software and render 4K or even 8K videos. So, with many choices available in the market these days, how do you know what's best for you?
Given the requirements, volted PC presents you with options from a wide range of prices.
Best video editing computer in India at a glance:
Posted
1 year ago
---
by Hunny
Comments
No comments yet! Why don't you be the first?